AW Beautician -

Facial Treatments -

RevitaCare
---
MESOTHERAPY - ANTI-AGING
Revitacare is a French laboratory that specializes in the research and manufacture of products specifically designed to prevent and correct skin aging effects. Founded in 2003, Revitacare are a world leader in cosmetology and the forging ahead of aesthetic medicines.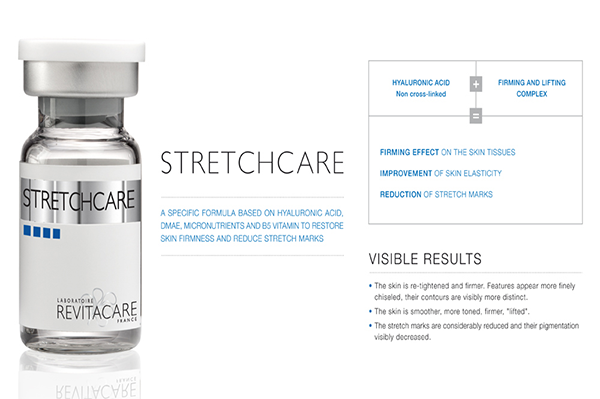 Revitacare's Stretchcare line is composed of a specific beneficial formula of Hyaluronic acid, DMAE, Micronutrients and B5 vitamins to restore skin firmness and tone and significantly reduce effects and pigmentation of stretch marks.
You will find after Stretchcare treatment your skin will be tightened and firmer, with features appearing significantly more chiseled and contours more visible. Your skin will also become smoother and more toned with a noticeable reduction of any stretch marks and associated pigmentation.
Benefits
​​ Firming effect on the fragile skin tissues
​​ An improvement in skin elasticity and tone
​​ Reduction of stretch marks and undesirable pigmentation
Used to Treat
​​ Tired, damaged skin
​​ Wrinkles and other effects of aging
​​ Stretch marks and skin pigmentation

Course of treatments is recommended Contact us today to book an appointment with our Revitacare specialist or find out a bit more about the benefits of Revitacare facial treatments.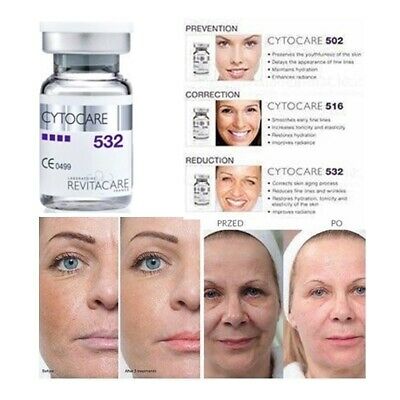 Exclusive formula based on 32 mg Hyaluronic acid and rejuvenating complex CT50.
• Reduces fine lines and wrinkles.
• Corrects skin aging process.
• Restores hydration, tonicity and elasticity.
• Improves radiance.