AW Beautician -

Beauty Treatments -

Waxing
Hollywood wax with Lycon waxing system in salon
Hot/Strip BODY WAXING FOR MEN AND WOMEN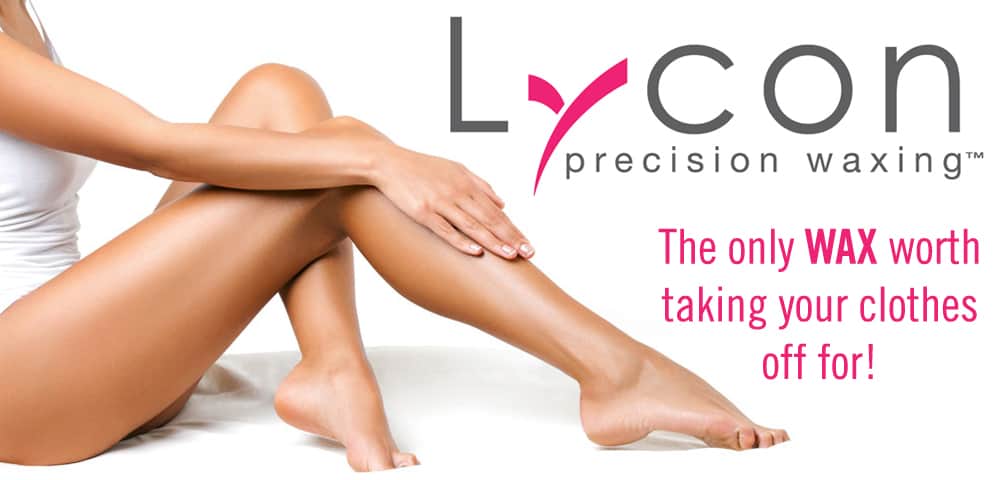 AWbeautycian list of beauty treatments includes Lycon hot waxing and warm (strip) waxing for semi-permanent hair removal from all over the body. We specialise in Brazilian and Hollywood waxing for women and we offer a fast, efficient and friendly service. A consultation will take place prior to every treatment and your therapist will advise the best method of waxing for you.

Warm wax is applied to the skin in a thin layer and a paper strip is placed on top and used to remove the wax. Warm wax can be used on all areas of the body as a very effective form of hair removal.
Lycon hot wax is applied in a thicker layer and removed directly from the skin – this type of waxing produces a more gentle experience for the client, especially when working on delicate areas such as the bikini line, face and underarms.

Lycon wax was created by a therapist who was looking to perform more thorough waxing treatments in a less painful way – the majority of clients who experience Lycon wax instantly become a fan for life.
Lycon wax has been voted the best waxing treatment ever by Elle Magazine (Aug 2009)

AWbeautycian offers you a high standard of hygiene when it comes to waxing. Paper panties and sanitary wipes are provided for your comfort and the therapists wear gloves for intimate waxing.
We recommend an interval of 4-6 weeks between waxing treatments – this allows sufficient time for the hair to grow back and we can guarantee you will obtain the best result from your treatment.
Waxing Terminology:

Hollywood – everything off
Brazilian – everything off except for a strip of pubic hair at the front
Extended bikini – more hair removed from either the front, underneath or thighs
Bikini – general tidy up
Waxing contra-indications:
Waxing is unsuitable if you are using Retin-A (currently or in the last 3 months) or Accutane (currently or in the past 6 months) or if you have had a recent laser peel or are sunburned – please speak to your therapist for advice, if necessary. It is advisable not to use a solarium 24hrs before or after waxing.