AW Beautician -

Body Treatments -

Massages - Endermologie for Facial
---
ENDERMOLOGIE FACIAL 100%natural technique
Endermologie Face, Neck and Decollete Treatment

Endermologie is the 100% natural technique to deeply re-densify and rejuvenate the skin of the face.Over time, skin begins to thin. When facial skin loses density, all of the other visible signs of ageing begin to appear, such as: lines, wrinkles, sagging contours and dilated pores. Endermologie addresses these problems by mobilizing the connective tissue in the various layers of the skin of the face to tone and firm it and help defy gravity. It also stimulates blood circulation bringing more oxygen to the tissues and improving the radiance of the skin.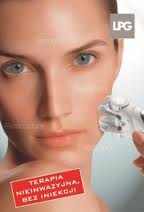 Endermologie is a unique technique that redensifies facial skin by stimulating fibroblasts, the cells responsible for collagen production. Endermologie reawakens collagen production to restore youthful elasticity, recontour sagging jaw lines, re-plump ageing skin and smooth away fine lines and wrinkles. From the very first session on, you will see and feel a dramatic difference.

Wrinkles and Fine Lines
Lines and wrinkles on the face are a result of loss of elasticity in the skin due to aging and exposure to the elements.

When focusing the appropriate treatment head on the specific line or wrinkle, the gentle lifting action stimulates the connective tissue to soften these lines and make their appearance less deep. The relaxing sensation of the treatment also helps to relieve the muscle tension that can form these lines.

The Endermologie lifting action can mobilize the trapped fat beneath the surface of the facial skin that is obscuring cheekbones and jawlines. Excess fluids can also be stimulated to help drain them away relieving pressure and puffiness. The result is a more toned face with its natural shape.

Neck
The decollete is the upper area of a womans chest above the breasts. This skin can lose its firmness with aging and exposure to the sun. Skin treatments for the décolleté should be part of the program for achieving a more youthful appearance.